The Voice of Business since 1841
For the past 182 years, dating back to when Kingston was named the first capital of the United Province of Canada, the Chamber has played an integral leadership role in serving and representing the interests of businesses, small and large, in our community.
The Greater Kingston Chamber of Commerce is the oldest chamber in the province and boasts a membership base of 650 businesses representing over 18,000 employees.
We are the trusted advocate and tireless champion for local business. Our most fundamental objective is to generate more business activity for the community. The chamber initiates business-to-business commerce and creates opportunities for networking and connecting local professionals.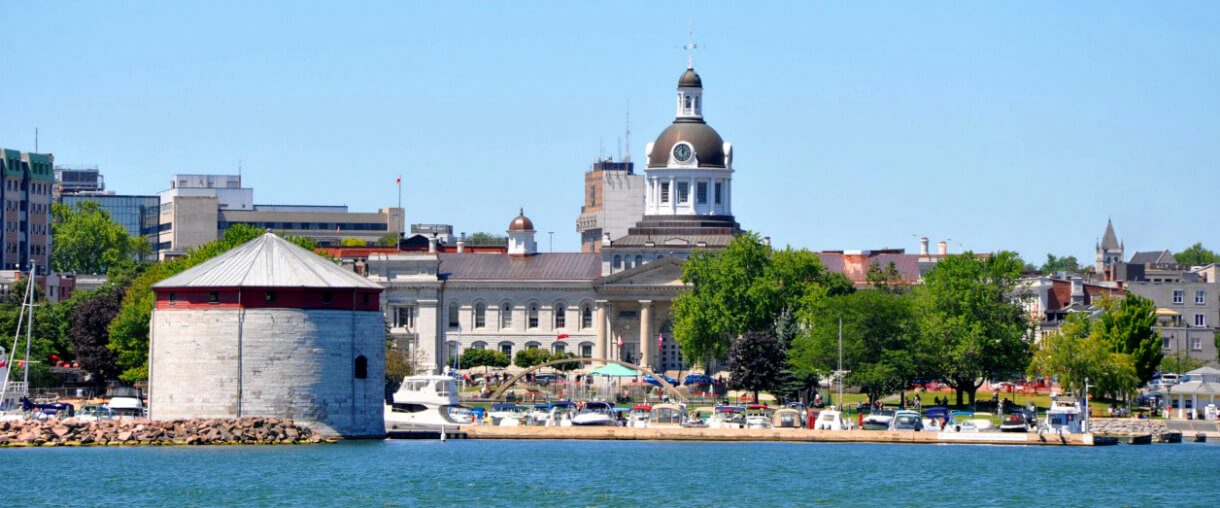 We are committed to stimulating the growth and prosperity of the local business community. We will influence public policy, be the catalyst for connectivity, and provide unique competitive advantages for our members.
To be the indispensable partner for business sustainability and growth in the Greater Kingston region.
The Greater Kingston Chamber of Commerce is an association of like-minded organizations which have been doing business on Turtle Island, in some cases, for more than 200 years.
We recognize the privilege of being able to work, learn, and play on the traditional territory of the Anishinaabe, Haudenosaunee, and the Huron-Wendat, and we strive to create opportunities for economic reconciliation and inclusion through our efforts to strengthen the business community in the Katarokwi area.
The Greater Kingston Chamber of Commerce is committed to ensure equity, diversity and inclusion are an integral part of all aspects of our operations and goals. We recognize that diverse perspectives are essential for responsible and representative decision-making and it enhances our organization's ability to respond to our business community's evolving needs with a changing demographic.